B.Pharm , M.Pharm
B. Pharm (4 Year Professional Degree Course),
M. Pharm (2 Year Professional Degree Course)

Advance Institute of Biotech & Paramedical Sciences (AIBS)
Advance Institute of Pharmaceutical Education & Research (AIPER)

Most Rewarding Career ahead………
A career in pharmacy, unfolds a vista of opportunities.

Our Placement Records
We offer placement opportunities with renowned pharmaceutical companies.
Welcome to Advance Group…
Advance Institute of Biotech & Paramedical Sciences (188)Advance Institute of Pharmaceutical Education & Research (462)
Latest News
"For the first time in history of G.B.T.U. Gold and Silver Medal grabbed
by students of single College and merit list of Pharmacy Contains
5 students of our College."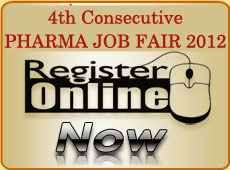 Fast Facts
Only Pharmacy Institution managed by Pharmaceutical Entrepreneurs. (Founded: October 2004)
Approved by:
Pharmacy Council of India (Click here)First institution in Kanpur, approved by Pharmacy Council of India.
Approved by:
AICTE & UPTUAll India Council for Technical Education & Uttar Pradesh Technical University.
Rankings:
Top Pharmacy InstituteCollege ranked amongst top pharmacy institutes imparting B.Pharm in Uttar Pradesh.